As Seen or Featured in:
NEW LAVA All Natural Ginger Lemonade Mix is our artisan twist on the classic lemonade and quickly becoming a fan favorite. Made with the best all-natural ingredients including imported Sicilian Lemons and fresh ginger. No preservatives, no artificial flavors, no high fructose corn syrup. Incredibly refreshing twist on your traditionally boring lemonade that is good for all day endulging.
Buy Now
"Highly recommend this superior bloody mary mix made with the highest quality ingredients. Truly - super premium."

Bill Anderson, U.S. President at Crystal Head Vodka
Really a fantastic bloody mary mix that is ready-to-drink right out of the bottle. Has just the right amount of spiciness kick and is a rare pre-made mix that actually tastes fresh!

Jeff Gemmell, Vegas Drinks 101
Our customers are hooked! Once they tried it, they wanted more, more, more! You can taste the quality right away.

Mike W, General Manager at Tipsys
Say No To GMO
Made with whole non-gmo San Marzano tomatoes grown on volcanic soil in Italy.
Award Winning Quality
Every batch is handcrafted by our master mixologists using a recipe refined over many generations.
Premium Ingredients
We use only the freshest and finest hand selected spices imported from all over the world.
Gluten Free
We are always sensitive to the needs and concerns of our customers. That's why the world's best Bloody Mary is gluten free.
LAVA is more than a luxury cocktail mix — it's a lifestyle.
Volcanic lava ash cools over thousands of years and blends with soil to yield some of the richest landscapes in the world for unique vegetation and agriculture to thrive. The foothills of Mount Vesuvius (Italy) is one such landscape known for producing what many consider the most exquisite tomatoes in the world — San Marzano tomatoes.
Order a fresh 32oz bottle of LAVA and taste this beautiful phenomenon and rich history captured in every bottle.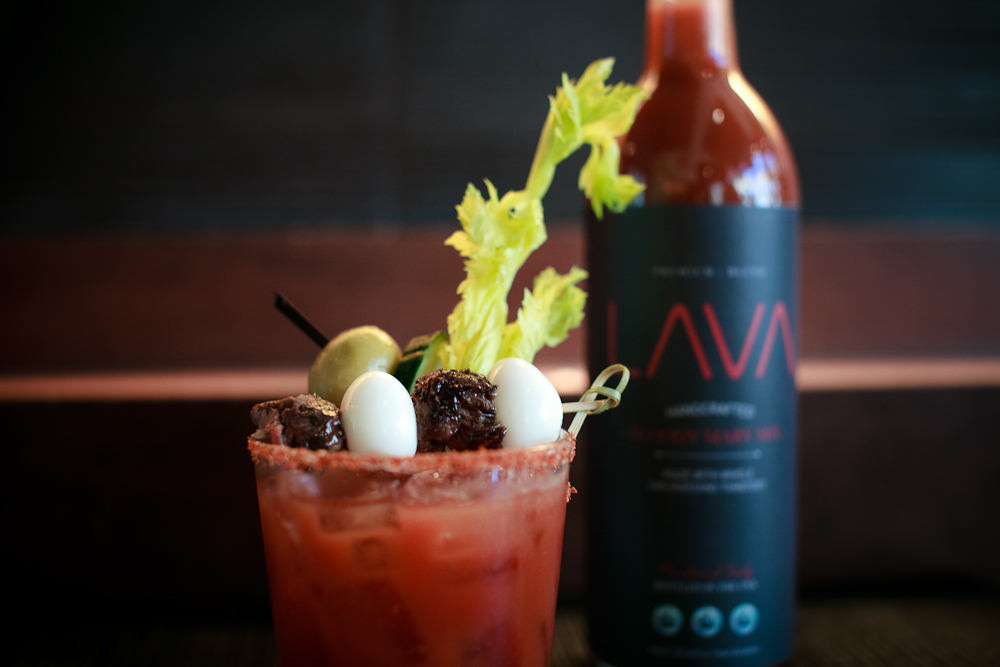 SHAKE WELL TO AWAKEN.
LET LAVA COOL BEFORE SERVING.
Taste the LAVA difference and experience luxury in every sip.
Contact Us
We are committed to providing our customers with a unique and flavorful experience. Part of that commitment is to have an open line of communication with you. So, how are we doing? We'd love to hear from you. Please use the form on this page to send us your comments or questions and we look forward to getting back to you as soon as possible.
Wholesale/Distribution Inquiry
We are always looking for partners who can share in our passion for providing only the best for their customers. For wholesale or distribution inquiries, please contact sales@lavabmm.com or contact your Young's Market representative.